A homeowner shares his family's story of the damage caused by a heating oil leak. Dan Dzikewicz lives in rural Ontario and was already planning to change out his heating system when he discovered oil leaking from his oil tank and into the ground in his backyard. The soil was tested for contamination, and enough dirt to fill seven swimming pools had to be excavated.

The environmental response and remediation company dug out more than 500 cubic yards of soil that had to be transported to a treatment facility for cleaning. New soil was brought in to fill the hole. "I clearly call it a disaster," says homeowner Dan Dzikewicz. "We've seen huge, massive 60-foot blue spruce [trees] cut down...nobody wanted to go outside."

In some cases, homeowners heating with oil pay higher insurance premiums or are required to purchase extra insurance in order to cover such an event. So far, Dzikewicz's insurance claim is upwards of $350,000 and climbing. To watch Dan's story, click here.

Dzikewicz switched to propane service with Superior Propane to heat his home and water, and power his appliances. "There are a number of benefits of switching to propane," says Superior Propane's Director of Sales Dominic Palladino. "Propane is a cleaner, versatile and more cost-effective fuel." Homeowners can cut energy costs by as much as 25% by switching their heating fuel from oil to propane. Superior can also help you find qualified local contractors to make the switch, and government rebates are available in some areas. To learn about the benefits of propane, click here.
Two Reasons to Upgrade to Propane Today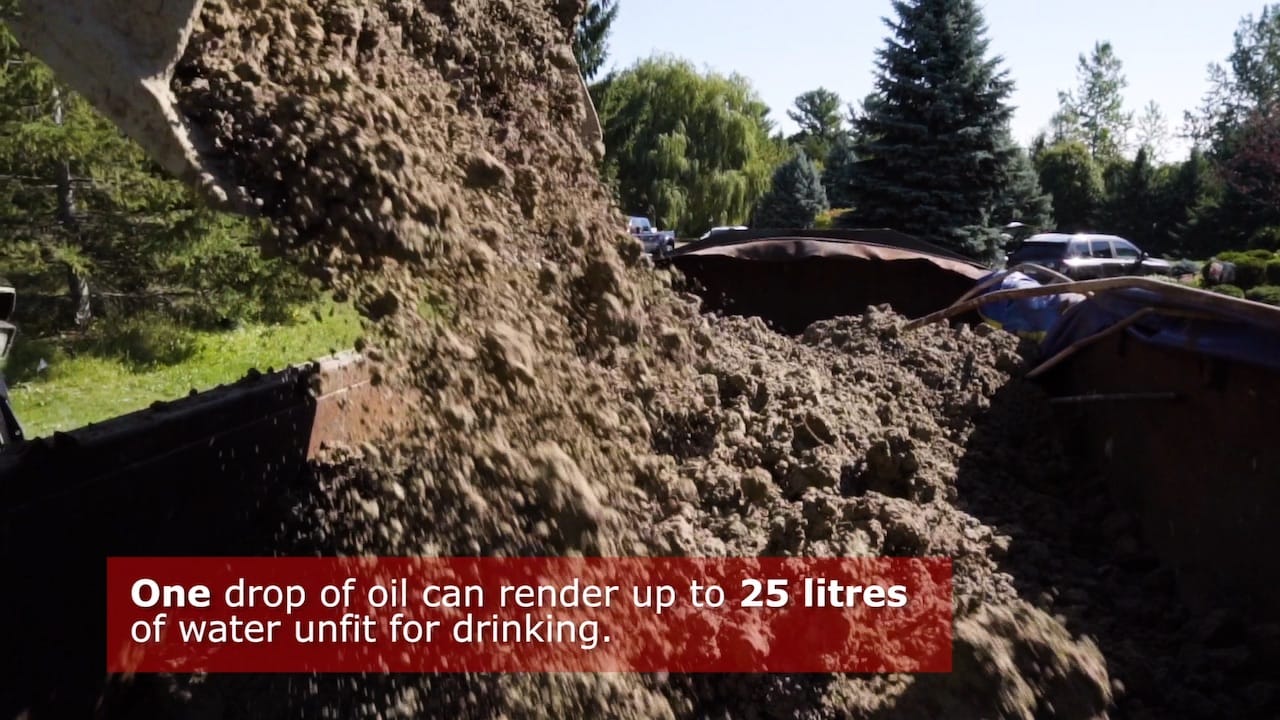 HIGHER RISK, HIGHER PREMIUMS
Homeowners could pay higher insurance premiums or require add-on coverage due to property or environmental damage that can result from even a pinhole-sized oil tank leak. On the other hand, propane is released as a gas and therefore doesn't spill or pool, so it won't harm soil or water in the unlikely event of a release. Plus, it's nontoxic and insoluble in water.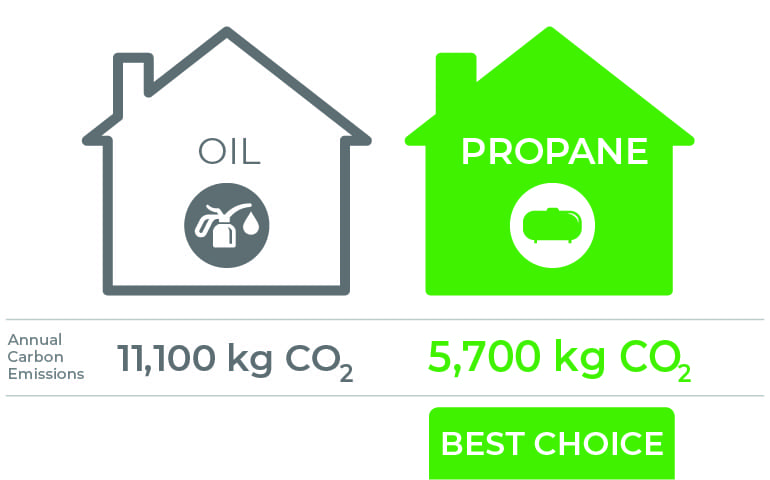 Fuel oil furnaces produce more greenhouse gas emissions (GHG) when compared to propane. Homeowners can reduce their environmental footprint by heating with propane, which can emit up to 38% fewer GHGs than fuel oil in furnaces. Propane is a low carbon, clean burning fuel and must be given a lower emission cost in Government carbon pricing programs.
IT'S EASY TO SWITCH TO PROPANE
Propane is a versatile fuel that can efficiently power furnaces and boilers, water heaters, fireplaces, appliances, and backup generators.
Contact Us to Start Your Switch
Switching to propane is easier than you think. Contact us today and we'll help you switch.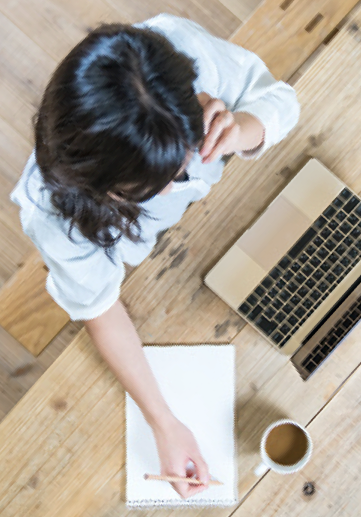 Complete the form and we will contact you shortly with the pricing, installation or service information you need.
OR
Call Us Now at
1-855-676-1171