Propane Tank Sizes
Whatever you need propane for, Superior can provide a tank size that suits your needs. The following are sizes and specifications for some of our most commonly used propane tanks and cylinders for your home or business.

Height 4'-4 ½" | Diameter 30" | LPG Capacity 375 litres* (Per Cylinder)

Ideal Use: If you are using propane at home for something other than primary home heating, this is the tank for you. Popular uses include water heaters, fireplaces, pool heaters, and auxiliary heaters.

Distance/Position: Cylinders can be placed against a building, and more than one cylinder can be connected together for higher volume use when a 500 gallon tank is not feasible. A maximum of four cylinders can be placed together. A typical residential application would require two to three cylinders.


Height 3'-10" | Length 9'-10" | Diameter 38" | LPG Capacity 1514 litres*

Ideal Use: If you are heating your home with propane, this is the popular choice. Commonly used for residential and small commercial heating applications, or where a higher BTU load is required for multiple uses.

Distance/Position: Must be installed at least 10 feet (3 metres) from any building or property line.

1,000-Gallon Propane Tank
1,000-Gallon Tank
Height 4'-4" | Length 15'-11" | Diameter 41" | LPG Capacity 3028 litres*

Ideal Use: A 1,000-gallon tank is usually for commercial or agricultural operations with high volume usage and very high BTU loads.

Distance/Position: Must be installed at least 10 feet (3 metres) from any building and at least 10 feet from any property line.


* Dimensions and capacities are approximate and may vary slightly.


If you have a large commercial operation and need a greater supply of propane, we have tanks ranging from 2,000 to 60,000 gallons. With over six decades of experience, we'll ensure that you get the best storage solution for your energy requirements. Learn more about commercial propane tanks.
If you are using portable propane cylinders for forklifts or on a construction site, we can deliver portable propane cylinders to you. We consider the number of vehicles in your fleet, shift schedules, and hours worked to customize a delivery schedule that meets your needs. Plus, we can automate the process, so propane is there when you need it, worry-free.
CUSTOMER-FOCUSED DIGITAL SOLUTIONS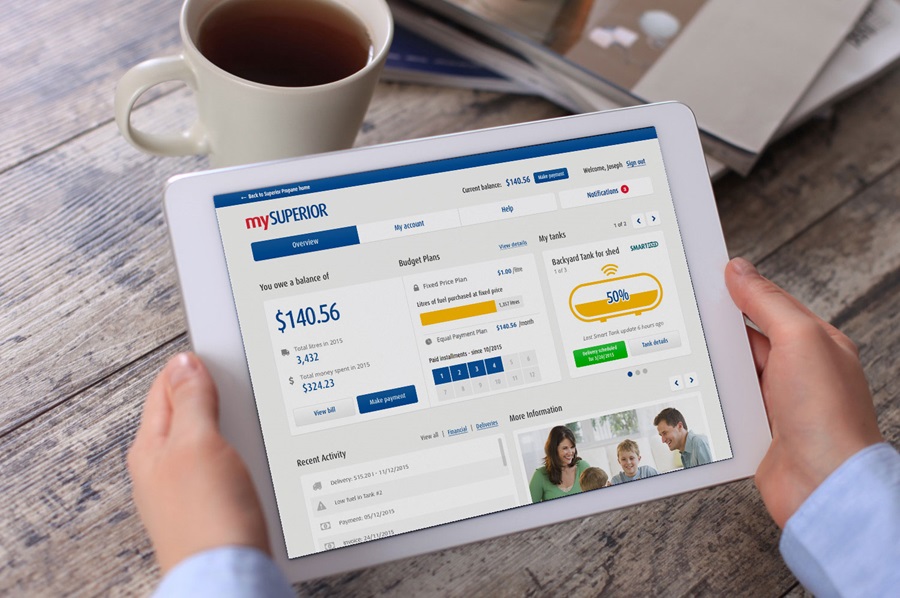 mySUPERIOR™ puts your propane account at your fingertips. With mySUPERIOR you can schedule a delivery, view SMART* TankTM levels, make payments and more online. Connect to your propane even faster with our mobile app available on both Google Play and the App Store.
SMART* Tank™ Wireless Monitoring
Managing your propane has never been easier. Our remote tank monitoring technology called SMART* Tank™ ensures you always have the fuel you need. SMART* Tank™ detects when it's almost time for an LPG refill and notifies Superior Propane to automatically schedule the propane delivery. You will also receive text or email notifications with up-to-date propane levels and can view readings, delivery details, and historic usage online at mySUPERIOR.ca.
Have questions about your account or looking to switch to Superior? Contact us today, we're happy to help.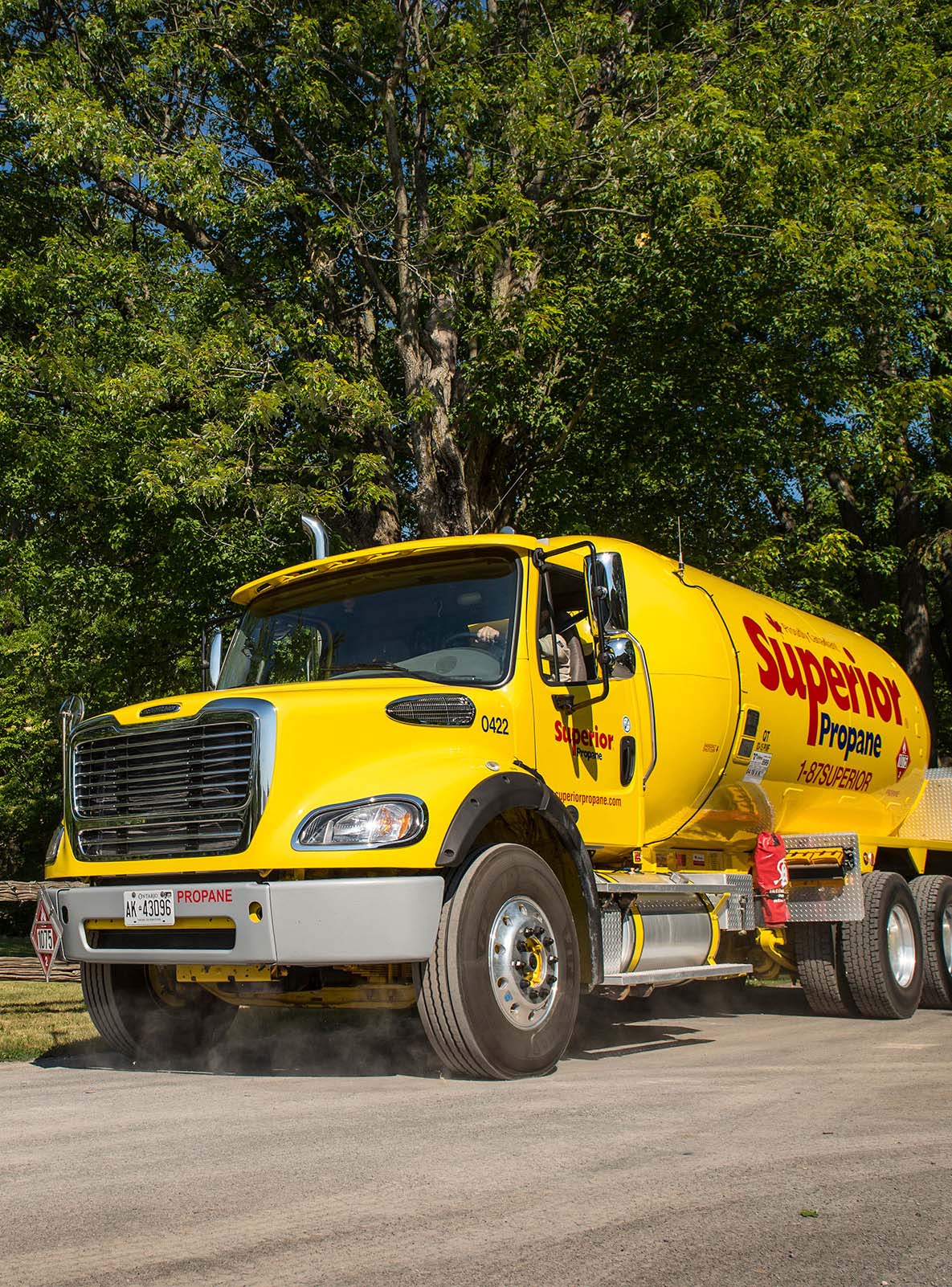 Complete the form and we will contact you shortly with the help or information you need.
OR
Call Us Now at
1-855-679-4718