Propane Tank Safety: Essential Tips for Safe Use

Discover the benefits of propane, find out how to safely install and use your propane tank, and locate the best propane installation experts in your area.

Let's dive into the many benefits of propane and how it can make your life easier. By choosing propane, you can enjoy high energy efficiency, environmental benefits, and cost savings. Propane furnaces can exceed 95% efficiency, resulting in cost savings of more than 25% compared to oil.

Plus, propane is a low-emission fuel that can help reduce your carbon footprint. It is not harmful to the atmosphere, which is always a plus!

And the best part? Propane can be used for a variety of applications, from heating and cooking to powering appliances like generators and water heaters.

But, as with any fuel source, it's important to understand how to ensure safe propane installation and use of your propane tank. In this guide, we'll cover the benefits of using propane, some of the basic regulations for propane tank installation, and essential tips for ensuring safe installation and use of your propane tank.

Below you'll find some essential tips to keep in mind.
What you Need To Know about Your Propane Tank Installation
We know you're probably excited to get your new propane tank up and running. Propane tanks need to be outdoors, but don't worry, our Superior Experts will make sure to locate a safe spot within your property to install your tank.

Your propane tank will be placed on a firm, stable surface, like concrete, and don't worry about the winter freeze, propane tanks can handle the cold perfectly. Your Superior expert will make sure the tank is in a safe area that adequately keeps the tank at a safe temperature below 120°F.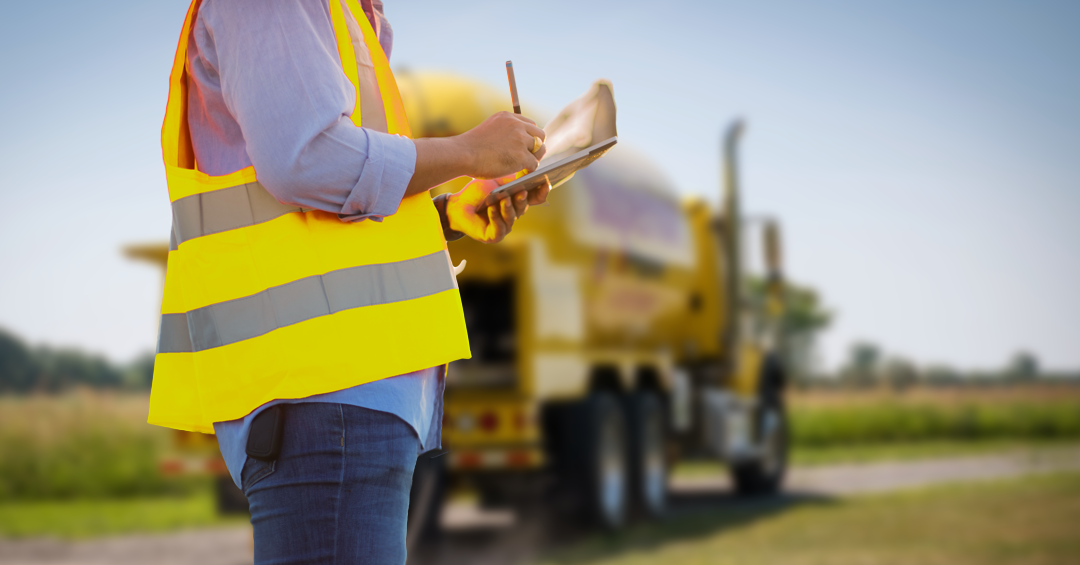 How to Prepare for Your Propane Tank Installation:
Clear the path and prepare the ground for the propane tank. Follow specific clearances depending on the size of the tank you need.
Ensure all your propane appliances are fully installed and vented, and a gas line has been installed to the exterior wall.
Work with a Superior licensed technician for your propane installation and to inspect your propane tank and equipment regularly.
Check our in depth-guide to prepare for your installation here.
PROPANE TANK DO'S AND DON'TS
We want you to get the most out of your propane tank while staying safe! Full or empty, it's important that the tanks are properly handled. Here are some things to keep in mind:
Do's:


Always have propane in your tank so that you don't run out. Propane doesn't degrade over time like oil or diesel fuel.

Monitor your tank levels from anywhere using SMART*Tank™ wireless sensors to keep track of how much propane is left in your tank.
Request a delivery using mySUPERIOR™ when tank levels reach 30%, or sign up for our Auto Delivery plan for a worry-free experience that comes with our No-Run-Out-Guarantee†
Do follow the instructions provided by your propane technician for maintaining and servicing your propane tank. Regular maintenance and servicing will keep your propane tank in good working order and help prevent any potential issues. For Ontario, the TSSA requires an inspection every 10 years, which verifies that all customer owned equipment attached to the propane system is working properly. Learn all about your propane tank inspections here.

Do keep your tank area clear of snow and debris, avoid storing any sort of fuels near your propane tank, such as wood or gasoline. Make sure that your tank area is clear and accessible for refilling, servicing and in case of emergency.
Don'ts:


Don't attempt to relocate your tank. Your Superior technician will place it on the safest spot within your property, making sure the tank placement meets safety regulations in your province.
Do not service your propane tank yourself. It's best to leave maintenance or repair of the propane tank to qualified professionals to prevent any malfunctions. However, it's important to become familiar with the safety features of your propane tank in case you ever need to turn off the supply. Watch the video below to become familiar with your tank's valves and safety features.
Don't use metal tools such as metal shovels to clear the snow around your tank. Use a broom brush or plastic tool instead to prevent breaking or damaging of gas lines and equipment which could cause a leak.
Propane Tank Safety and You
For your safety, please become familiar with the features on your propane tank or cylinder by watching this short video.
The storage and handling of propane is regulated by each province and our technical specialists work with regulatory bodies to comply with all safety codes and standards when it comes to installing, inspecting and servicing our propane tanks, and all other propane services. Safety is essential to prevent potential hazards and ensure the longevity of your tanks.
Propane Tank Facts: Essential Information about Uses and Regulations
Propane Tank Lifespan:

Propane tanks have a lifespan of decades with periodic inspection and maintenance, and the expiry date is stamped on the collar of a cylinder or on a plate attached to the tank
Propane Tank Sizes:

Propane tank sizes can vary depending on your needs, and the volume of propane that can fit into a tank depends on the tank size. You can see what propane tank size is best for your needs here. When propane changes from liquid to gas, it expands to more than 200 times its volume. Therefore, storing it in liquid form allows for more propane to fit in the tank.
Propane Tank Disposal:

Disposing of small propane cylinders like barbecue tanks is easy, as they can be taken to most barbecue refill stations or contacted with your municipality. Larger cylinders and tanks are refurbished and reused until they can no longer be safely refinished.


Propane Tank Regulations:

Residential propane tank regulations vary by province. Superior Propane follows all safety codes and standards for installing, refilling, and servicing your propane tank.



Propane Price:

We know cost is an important factor when it comes to choosing a fuel source. Propane furnaces can save you money on your energy bills, with a cost savings of more than 25% compared to oil. Plus, appliances and furnaces that run on propane typically have a longer life span and lower maintenance costs. With our budget-friendly fixed price plans and flexible payment options, you don't have to worry about unexpected price hikes or fluctuations in the propane market. Learn about the factors that affect your propane price here.



Propane Tank Valves:

Propane tanks have three valves: fill valve, service valve, and pressure relief valve. These valves control the flow of propane and prevent potential hazards. Valves are not serviceable by customers and should only be maintained by a licensed technician. You should never manipulate the valve, either to open or close it, unless instructed by an emergency responder, in which the service valve can be closed by turning the hand-wheel clockwise to turn off the propane supply.
Safety is Our Top Priority
Propane is an incredibly safe and efficient source of energy when handled by certified professionals and stored correctly. Unlike gasoline or diesel, propane is non-toxic and doesn't contaminate water or soil, and is not harmful to the atmosphere. Safety should always be a priority.
You can power and use propane for a variety of applications. By following these tips and tricks for safe use, you can avoid potential hazards and ensure the longevity of your propane tanks. Remember to always handle propane tanks correctly and responsibly to stay safe.
If you ever smell propane, shut the tank service valve off immediately if you are able to, evacuate the building, and call 911 from a safe location and follow their instructions.



Contact Us to Make the Switch
Switching to Superior Propane is easier than you think. Contact us today and we'll help you switch.
Complete the form and we will contact you shortly with the help or information you need.
OR
Call Us Now at
1-855-540-7295