Winter Deliveries
Are you ready for your winter delivery?
GET TO KNOW SUPERIOR PROPANE
Thank you for choosing Superior Propane. We know that reliability, convenience, and customer service are important to you. Not only do we deliver clean, safe propane, but as a Superior customer, you also have access to automated and online tools to give you more control over your propane account. Here's what you can expect.
CUSTOMER-FOCUSED DIGITAL SOLUTIONS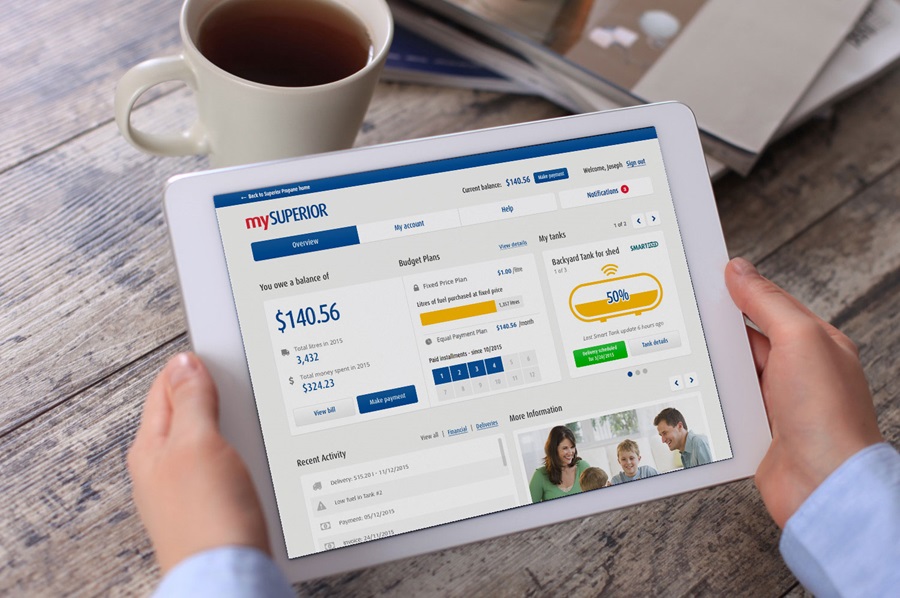 mySUPERIOR™ puts your propane account at your fingertips. With mySUPERIOR you can schedule a delivery, view SMART* TankTM levels, make payments and more online. Connect to your propane even faster with our mobile app available on both Google Play and the App Store.
SMART* Tank™ Wireless Monitoring
Managing your propane has never been easier. Our remote tank monitoring technology called SMART* Tank™ ensures you always have the fuel you need. SMART* Tank™ detects when it's almost time for a fill and notifies Superior Propane to automatically schedule the delivery. You will also receive text or email notifications with up-to-date propane levels and can view readings, delivery details, and historic usage online at mySUPERIOR.ca.
Propane Tank Safety and You
For your safety, please become familiar with the features on your propane tank or cylinder by watching this short video.
"I've been a customer for 8 years and have been very satisfied. Whenever I need to place an order, I can either place it through my online mySUPERIOR account or I can use my app which makes it very convenient."
"Worry-free deliveries! The mobile app shows the tank level in real-time!"
"Friendly, reliable, and responsive to customer needs, with easy online interactive tools. Thanks!"
PROPANE SAFETY DATA SHEET
For your safety, know how to use, store, handle and transport propane.