GET TO KNOW SUPERIOR PROPANE
Thank you for choosing Superior Propane. We know that reliability, convenience, and customer service are important to you. Not only do we deliver clean, safe propane, but as a Superior customer, you also have access to automated and online tools to give you more control over your propane account. Here's what you can expect.
How to Order Your Propane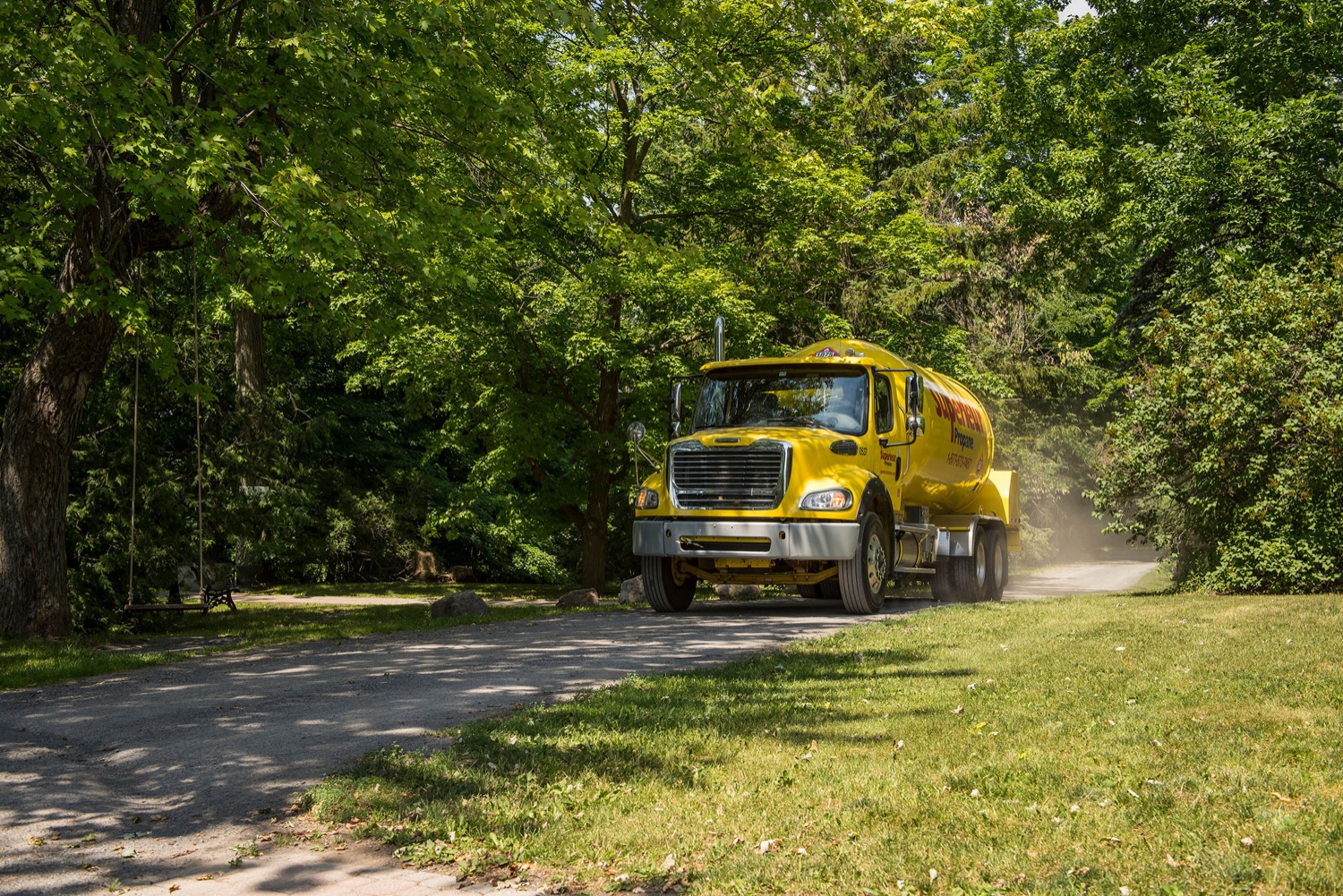 If you are currently set up for Automatic Delivery, we will automatically schedule your deliveries. You can view your estimated delivery date from your dashboard in mySUPERIORTM. We make your deliveries automatically, and typically when your tank levels are between 5% and 15%. Learn more about the delivery process.
When can I expect my delivery?
This timeline may vary slightly as we work behind the scenes to procure your propane from our suppliers, unload it from our supply point, transport it to our storage facility, and then transfer it onto the truck before it makes its way to you.
DID YOU KNOW?
Propane tanks are typically filled to a maximum of 70-80% to leave room for gas expansion.
Propane Tank Safety and You
For your safety, please become familiar with the features on your propane tank or cylinder by watching this short video.
How to Read your New Delivery Ticket / Invoice
Your new delivery ticket (shown below) is also your invoice. Pay for your propane from this ticket. It will be hand-delivered to you or left for you by your driver at the time of your fuel delivery. Take note of your new account number, which you can use when paying bills or inquiring about your account.
*Delivery ticket/invoice is for illustration purposes only. Taxes and energy rebates (if applicable) will vary by province.
Superior gives you full visibility of the government fees associated with the delivery of your propane. We display the carbon fee as a separate line item on your delivery ticket, invoice, and/or statement. All fuel distributors collect the carbon fee on fuel sales, but some companies include it in the price for propane instead of displaying it separately. Click here to learn more about the Federal Fuel Charge in Canada.
PROPANE IS A LOW-CARBON FUEL
As a propane company, we are a proud supporter and contributor of clean energy in Canada. Because there are fewer carbon emissions from consuming propane versus other energies like oil, the total cost for carbon is less than what you would pay if you consumed those other fuels. Propane is a readily-available and affordable solution to reducing greenhouse gas emissions and can help meet the carbon reduction targets of all provinces.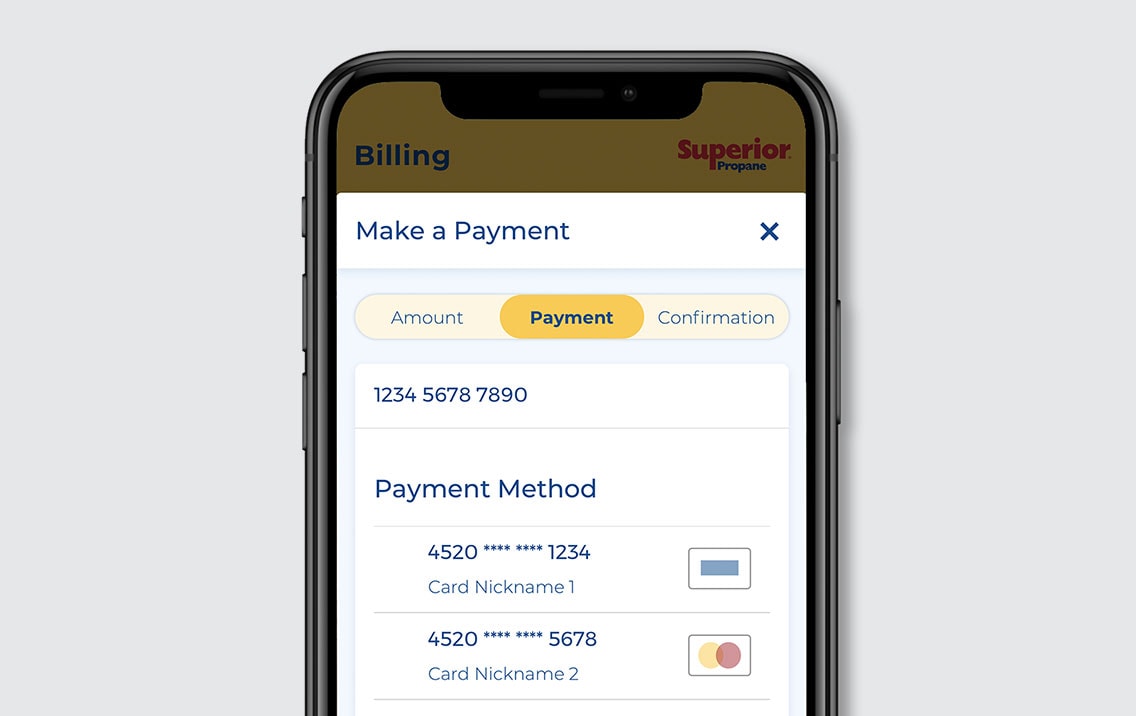 "I've been a customer for 8 years and have been very satisfied. Whenever I need to place an order, I can either place it through my online mySUPERIOR account or I can use my app which makes it very convenient."
"Worry-free deliveries! The mobile app shows the tank level in real-time!"
"Friendly, reliable, and responsive to customer needs, with easy online interactive tools. Thanks!"
PROPANE SAFETY DATA SHEET
For your safety, know how to use, store, handle and transport propane.