M

c

ROBERT FUELS IS NOW SUPERIOR PROPANE
Superior Propane acquired McRobert Fuels in 2022. Delivery and service remain our number one priority and we are excited to offer McRobert Fuels customers additional services to help make managing your propane easier and more convenient.
IS THERE ANYTHING I NEED TO DO?
As Canada's leading propane company, we know that reliability, convenience, and customer service are important to you. Not only do we deliver clean, safe propane, but as a Superior customer, you also have access to automated and self-serve tools to give you more control over your propane account. Here's what you can expect.
Looking to purchase other fuels? Call McRobert Fuels at 519-246-1019.
McRobert Fuels has been supplying quality fuels and petroleum products along with exceptional service since 1995. Whether you are a looking for furnace oil, gasoline or diesel, McRobert Fuels can meet all your fuel needs.
Currently using oil, gasoline or diesel?
Orders, invoicing and payments for these fuels will be processed separately from propane services. Continue ordering and making payments through McRobert Fuels as usual. All McRobert Fuels locations remain open for business.

McRobert Fuels Store
4755 Engremont Dr, Strathroy, ON
ABOUT YOUR PROPANE DELIVERIES
If you are set up for Automatic Delivery, we will automatically schedule your propane refills. You can view your estimated delivery date from your dashboard in mySUPERIORTM. We make your propane deliveries automatically, and typically when your tank levels are between 5% and 15%. Learn more about the propane delivery process.
If you are set up for Will Call Delivery, place your propane order on mySUPERIOR.ca or through the app when your tank level reaches 30%. With mySUPERIORTM, you can order and track deliveries, make payments, and more. You can also order propane by filling out this form or by calling us at 1-87SUPERIOR (1-877-873-7467).
When can I expect my delivery?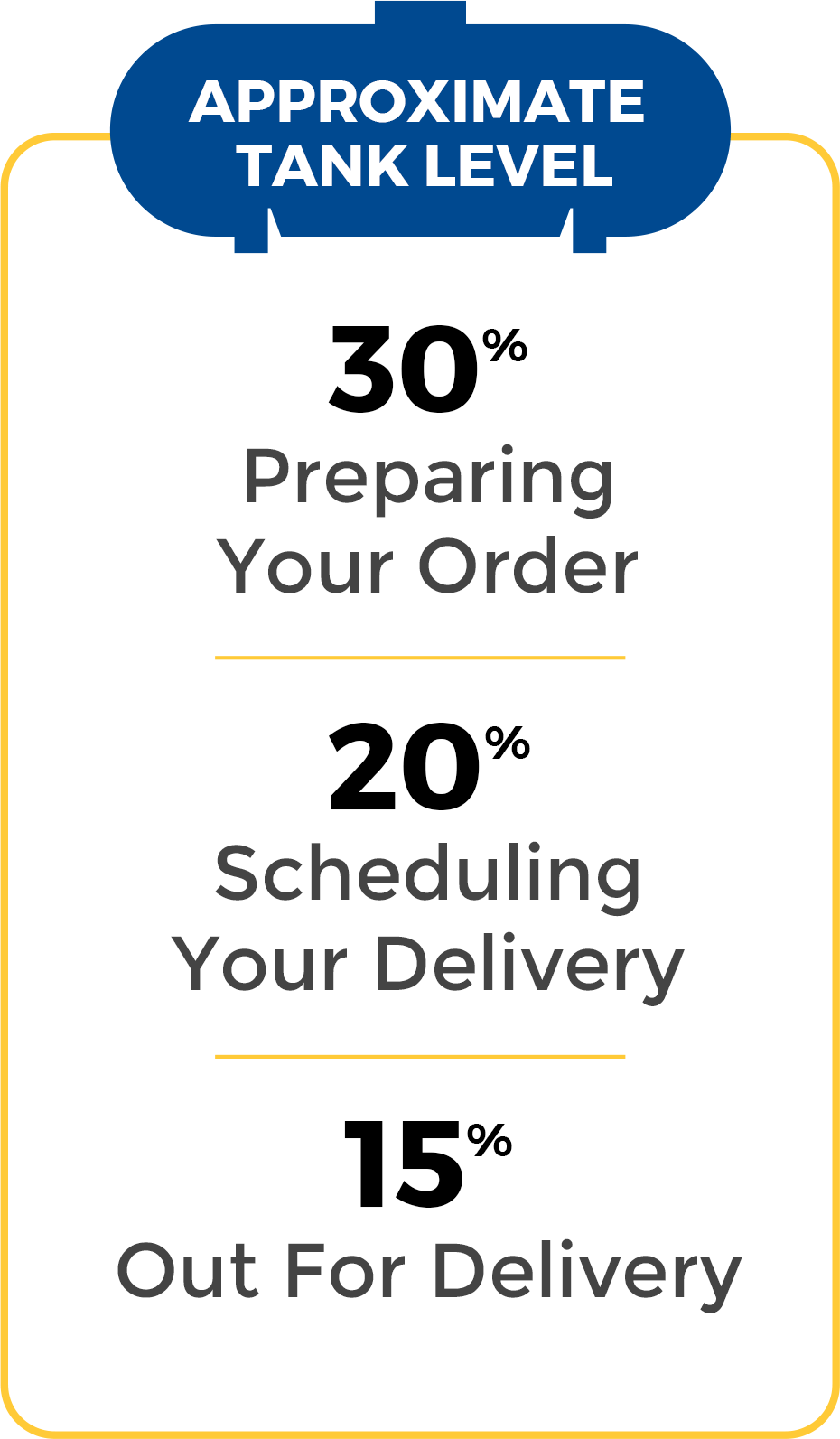 This timeline may vary slightly as we work behind the scenes to procure your propane from our suppliers, unload it from our supply point, transport it to our storage facility, and then transfer it onto the truck before it makes its way to you.
DID YOU KNOW?
Propane tanks are typically filled to a maximum of 70-80% to leave room for gas expansion.
HOW TO READ YOUR DELIVERY TICKET/ Invoice
Your delivery ticket (shown below) is also your invoice. Pay for your propane refill from this ticket. It will be hand-delivered to you or left for you by your driver at the time of your propane delivery. You can also find a copy of it in mySUPERIORTM. Take note of your new account number, which you can use when paying bills or inquiring about your propane account.
*Delivery ticket/invoice is for illustration purposes only. Taxes and fees may vary.
Superior gives you full visibility of the government fees associated with the delivery of your propane. We display the carbon fee as a separate line item on your delivery ticket, invoice, and/or statement. All fuel distributors collect the carbon fee on fuel sales, but some companies include it in the price for propane instead of displaying it separately. Click here to learn more about the Federal Fuel Charge in Canada.
PROPANE IS A LOW-CARBON FUEL
Superior Propane is a proud supporter and contributor of clean energy in Canada. Because there are fewer carbon emissions from consuming propane versus other energies like oil, the total cost for carbon is less than what you would pay if you consumed those other fuels. Propane is an accessible and affordable solution to reducing greenhouse gas emissions and can help meet the carbon reduction targets of all provinces.
UPDATE YOUR PAYMENT INFORMATION
Please pay for your propane deliveries using one of these payment methods.
The benefit of being part of the Fixed Price Plan is similar to that of a fixed mortgage in that you are protected from unpredictable price swings for one year. You can fix it and forget it. Otherwise, your price for propane will be determined in part by fluctuating market prices, similar to a variable rate mortgage.
Superior offers an Equal Payment Plan for homes and small businesses, which lets you pay the same amount every month regardless of fluctuations. If you use more or less propane throughout the year, the payment amount will be adjusted twice each year to reflect your actual consumption.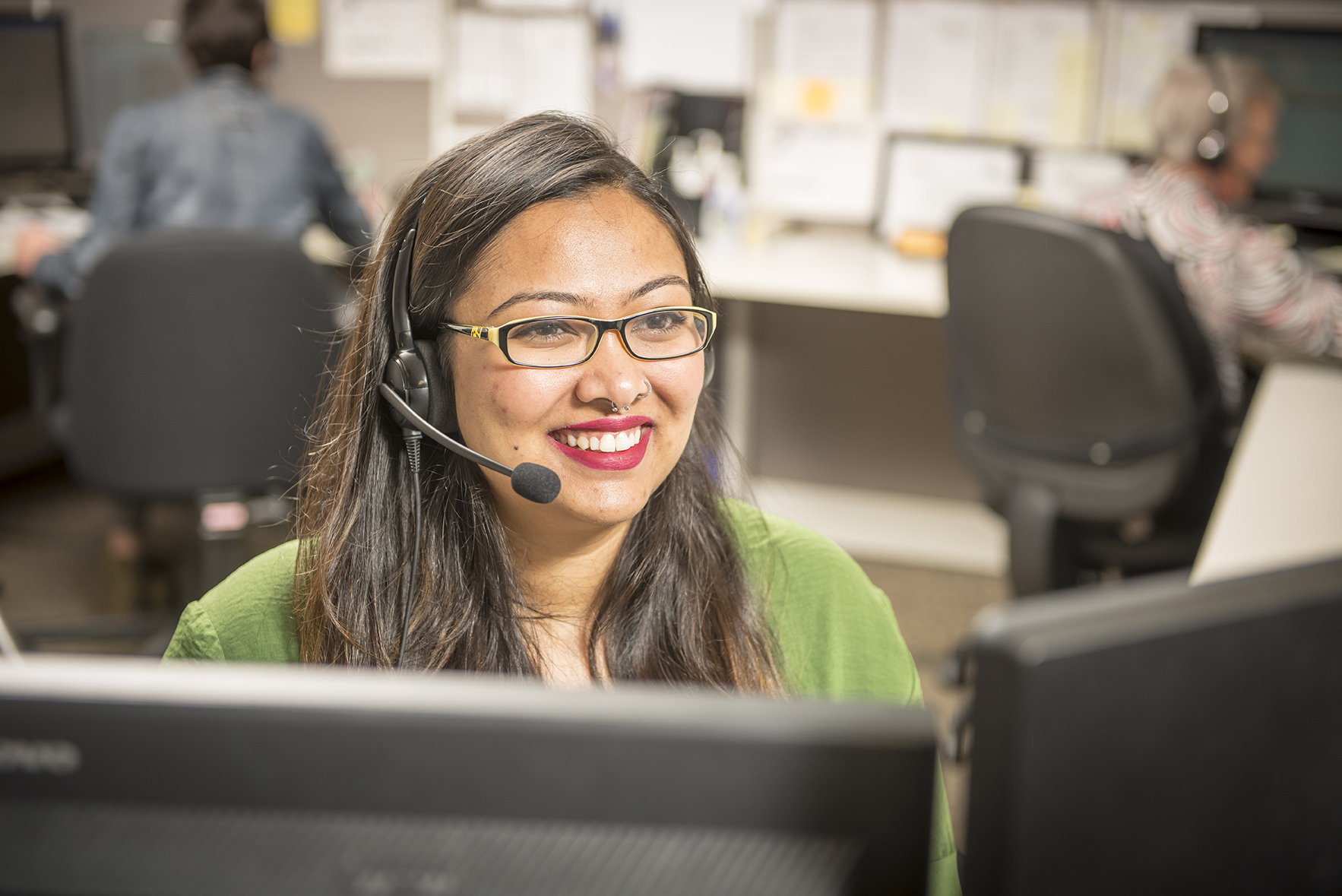 Customer Support 24/7
Call us at 1-87SUPERIOR (1-877-873-7467) or 519-246-1019

You will be prompted to choose from the following services and our Customer Service team will be standing by to assist you:
Propane or Other Fuels
Order Propane
Repair and Maintenance
Billing and Payments
Fixed Price or Equal Payment Plan inquiries
Using auto propane to fuel your vehicle? Click here for a full list of auto propane fueling stations in Ontario.
"Very happy with the service. For a large company, Superior Propane has a small company feel with its great service."
MARI JAYNE, STOUFFVILLE, ON
"Very fast delivery, I love it! With the automatic payments going to my credit card and the delivery request that I make directly from my app, it's just perfect!"
FANNY, ST-DENIS-SUR-RICHELIEU, QC
"Excellent service. Timely delivery. I love the automatic delivery and propane tank sensor that ensures I never run out of propane. I highly recommend Superior Propane."
"Over the past 25 years, Superior has never let me down. Great service and friendly drivers. Wouldn't think of using anyone else."