Extreme Heat Alert
For customers in areas impacted by the extreme heat wave, follow these propane safety precautions.
COVID-19 Update
Providing safe, reliable propane service.
Why Superior?
Our unmatched delivery network provides propane whenever you need it, wherever you need it, at a price that works for your budget.
Dependable
Our national distribution network ensures that you have a reliable supply of propane, that's always delivered by qualified local technicians. All backed by the trust and reliability you expect from a propane supplier with over 65 years of experience.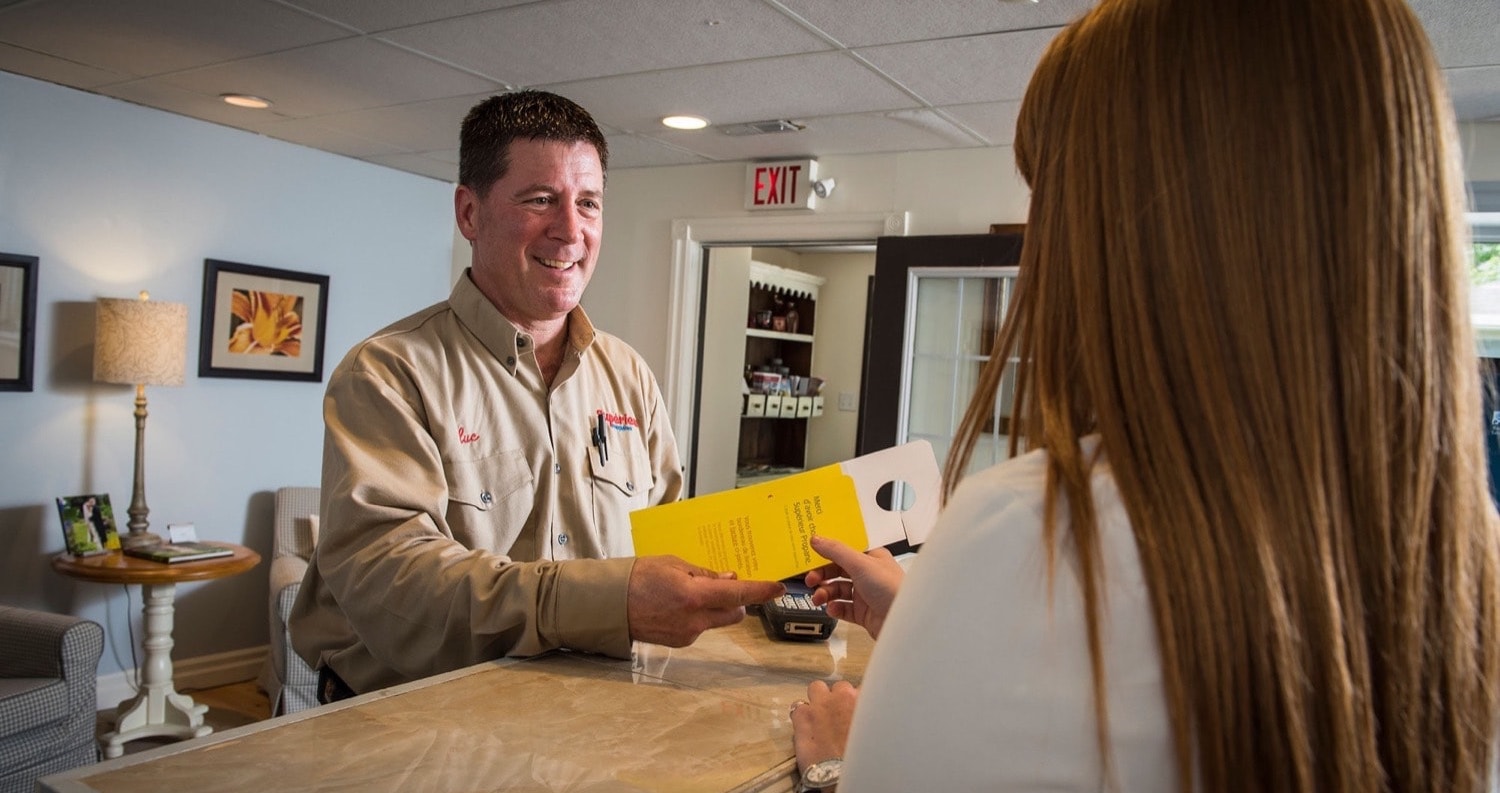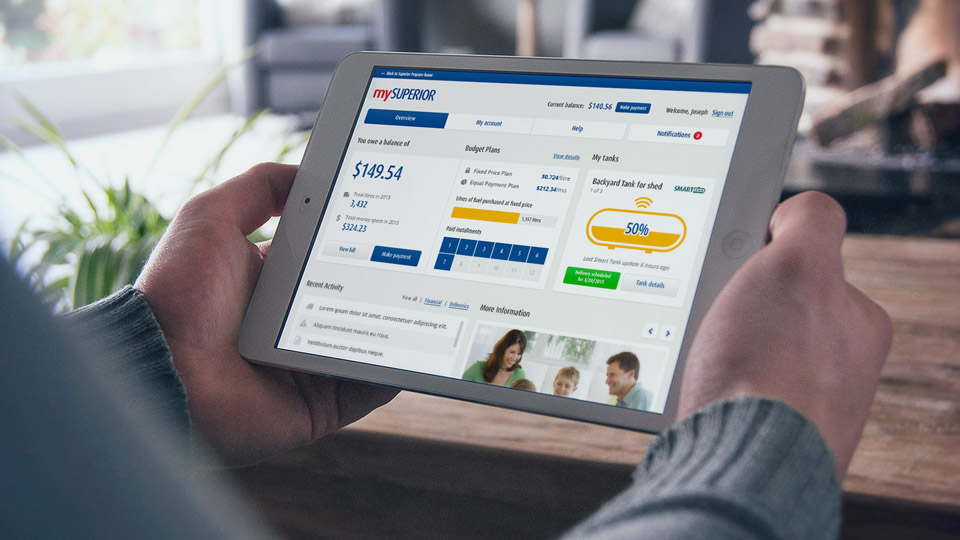 Convenient
We are leaders in the industry, delivering the latest technological innovations that will make it easy to fuel your day. With SMART* Tank™ monitoring and mySUPERIOR.ca, you can see your propane levels and schedule a delivery when you need it.
Flexible
Our payment plans take the unpredictability out of propane prices. Choose a Fixed Price Plan and/or an Equal Payment Plan to help you budget your energy costs for the year.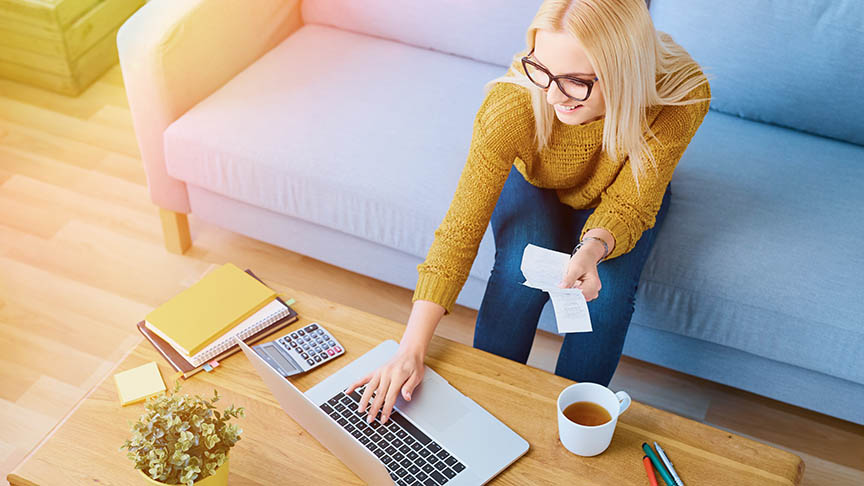 Switching Made Easy
We make switching to Superior simple. They'll guide you through the entire process from setting up your account to installing your propane tank and making sure you get any offers and rebates you are eligible for.
Step 1: Contact Us

Getting in touch with us is simple. Complete the form below and we'll call you or give us a call at 1-87SUPERIOR

Step 2: Determining Your Needs

Our friendly team will help you determine what tank size and payment plan will work for you. Then they book your installation date. It's that easy.

Step 3: Installation

Our expert technicians will install your new tank and get you started with Superior on the same day your current propane tank is removed.
"Right from the initial phone call to become a new customer, to the installation of the tank, the new technology of the app and the auto generated fill requests—Superior has provided great service."
"I always receive very efficient and courteous service from the rep when I call. I also like the online service [mySUPERIOR] to track and pay my bills."
"As a long-term customer, I enjoy the efficiency of the service and the user-friendly website, mySUPERIOR. What can I say? I am extremely satisfied. Thank you, Superior."
Contact Us to Start Your Switch
Switching to Superior is easier than you think. Contact us today and we'll help you switch.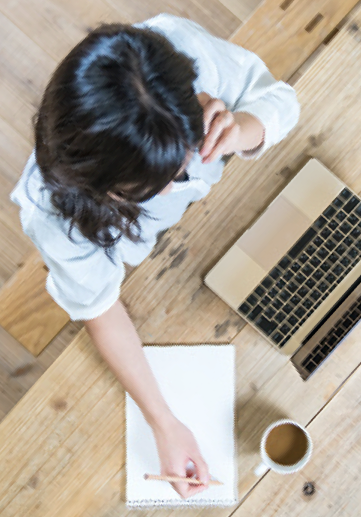 Complete the form and we will contact you shortly with the help or information you need.
OR
Call Us Now at
1-855-336-2956
CUSTOMER-FOCUSED DIGITAL SOLUTIONS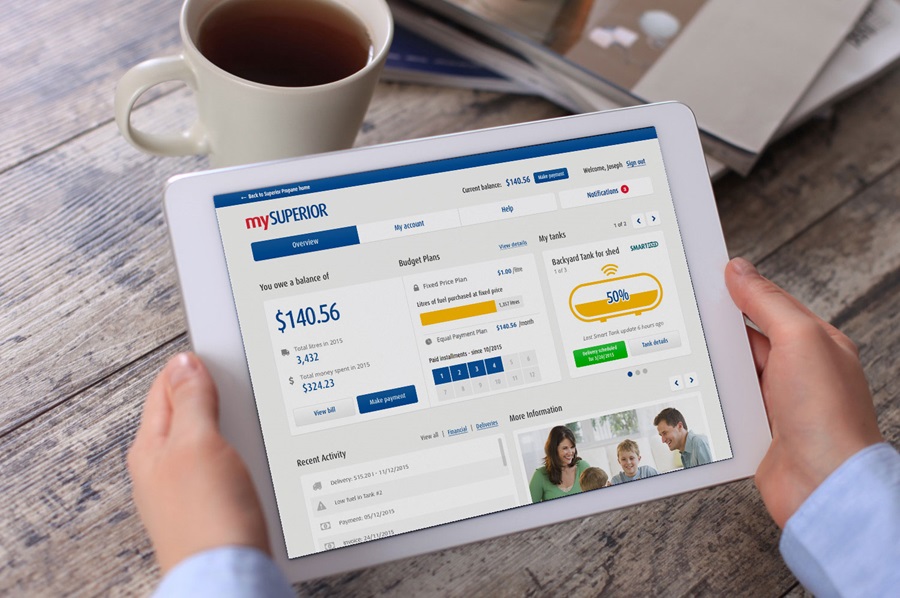 mySUPERIOR™ puts your propane account at your fingertips. With mySUPERIOR you can schedule a delivery, view SMART* TankTM levels, make payments and more online. Connect to your propane even faster with our mobile app available on both Google Play and the App Store.
SMART* Tank™ Wireless Monitoring
Managing your propane has never been easier. Our remote tank monitoring technology called SMART* Tank™ ensures you always have the fuel you need. SMART* Tank™ detects when it's almost time for a fill and notifies Superior Propane to automatically schedule the delivery. You will also receive text or email notifications with up-to-date propane levels and can view readings, delivery details, and historic usage online at mySUPERIOR.ca.
IT'S EASY TO SWITCH TO PROPANE
Propane is a versatile fuel that can efficiently power furnaces and boilers, water heaters, fireplaces, appliances, and backup generators.
Your propane, stress-free. We take the worry out of ordering propane with SMART* Tank enabled auto delivery. Plus, you'll love the ease and convenience of mySUPERIOR.ca – your website for checking tank levels and managing your account anywhere, anytime.
We've been fueling homes and businesses across Canada since 1951. Our employees understand propane and you can count on our experience. Take comfort knowing you're in good hands.
You can always depend on us. Enjoy the comforts of your home knowing Superior will make sure you have propane when you need it. Our drivers and technicians keep Canadians warm in more than 10,000 communities, coast to coast.
Contact Us to Start Your Switch
Switching to Superior is easier than you think. Contact us today and we'll help you switch.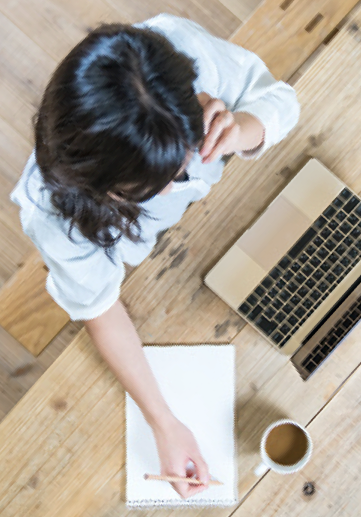 Complete the form and we will contact you shortly with the help or information you need.
OR
Call Us Now at
1-855-336-2956