DISCOVER THE BENEFITS OF PROPANE POWER
Save up to 40% when using propane for any off-grid application.
Custom Power Systems for any Application. Get Cost-Effective and Reliable Power Generation with Propane.
Whether your power generation needs are temporary or long-term, local or remote, propane provides a safe, cost effective and environmentally friendly option for your business vs. diesel.
POWER GENERATION MADE EASY WITH SUPERIOR PROPANE
Custom Design Power Solutions That Meet Your Needs.
No two operations are the same. That's why our engineering team conducts an onsite needs analysis before designing customized solutions for your propane power generation system.
INDUSTRY LEADING PARTNERS
We only work with leading propane generator engine manufacturers to build a power generation system based on your onsite needs analysis.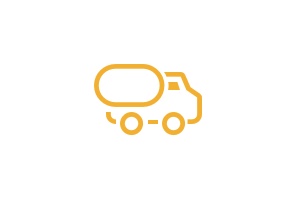 With a national network of propane delivery depots, the largest tanker fleet, and secured propane supply in Canada, we'll always be able to deliver - anytime, anywhere.
INDUSTRY LEADING EXPERIENCE
With over 65 years of experience, we are regulatory and technical experts specializing in complex projects and applications, risk mitigation and safety compliance.
Propane Power Generation Facts
Propane results in lower costs, lower emissions and less maintenance.
PROPANE POWER SOLUTION OPTIONS
Propane Vs. Other Fuels
Superior Propane offers a cleaner, greener and more efficient alternative to Diesel and Compressed Natural Gas (CNG). Here's how we compare.
Propane can reduce fuel costs by up to 40% compared to diesel.
It reduces emissions by 15% and emits 98% less particulate matter than diesel.
Propane vaporizes when released, eliminating the risk to water, ground or air.
Propane burns cleaner, which means less wear and tear on equipment. That results in fewer service stops, less downtime, and lower maintenance costs.
Historically, diesel is up to 40% more expensive than propane.
Delivery costs to remote sites can be much higher than propane.
Risk of environmentally damaging spills and fuel contamination from long-term storage.
Diesel emissions are toxic because they contain particulate matter.
CNG is a cost-effective fuel source, however the savings are offset by higher transportation and storage costs.
Substantial infrastructure is required to compress and cool CNG.
In its vapour state, CNG has less energy than propane.