Miller Propane is now Superior Propane
Superior Propane acquired Miller Propane in February 2021. Delivery and service remain our number one priority and we are excited to offer Miller Propane customers additional services to help make managing your propane easier and more convenient!
IS THERE ANYTHING I NEED TO DO?
Understand your delivery method

Whether you're used to receiving automatic propane refills or calling in to order more propane, rest assured there is no change to how we serve you. However, Superior's "Automatic" and "Will Call" delivery methods work slightly different. For more information, see "How to Order Your Propane".

Take note of your new account number

You can find it on your delivery ticket and will need it to pay bills, inquire about your account and sign up for mySUPERIORTM. For more information, see "How to Read Your New Delivery Ticket".

Update your payment information

If you pay through your financial institution's telephone or online banking service, you must add Superior Propane as a new payee. You will also need your new account number to complete this process. For more information, see "How to Make Payments".

Sign up for mySUPERIORTM

Track deliveries, view balances and more - online, anytime at mySUPERIOR.ca or from the mobile app. Sign up with an email address and your new Superior Propane account number which can be found on your delivery ticket.

Rest assured your price is protected

Your price per litre with Miller Propane will be honoured by Superior. For added protection, we offer a Fixed Price Program which ensures your price is locked in and does not fluctuate with market conditions. Call us to learn more about our Fixed Price Program.
How to Order Your Propane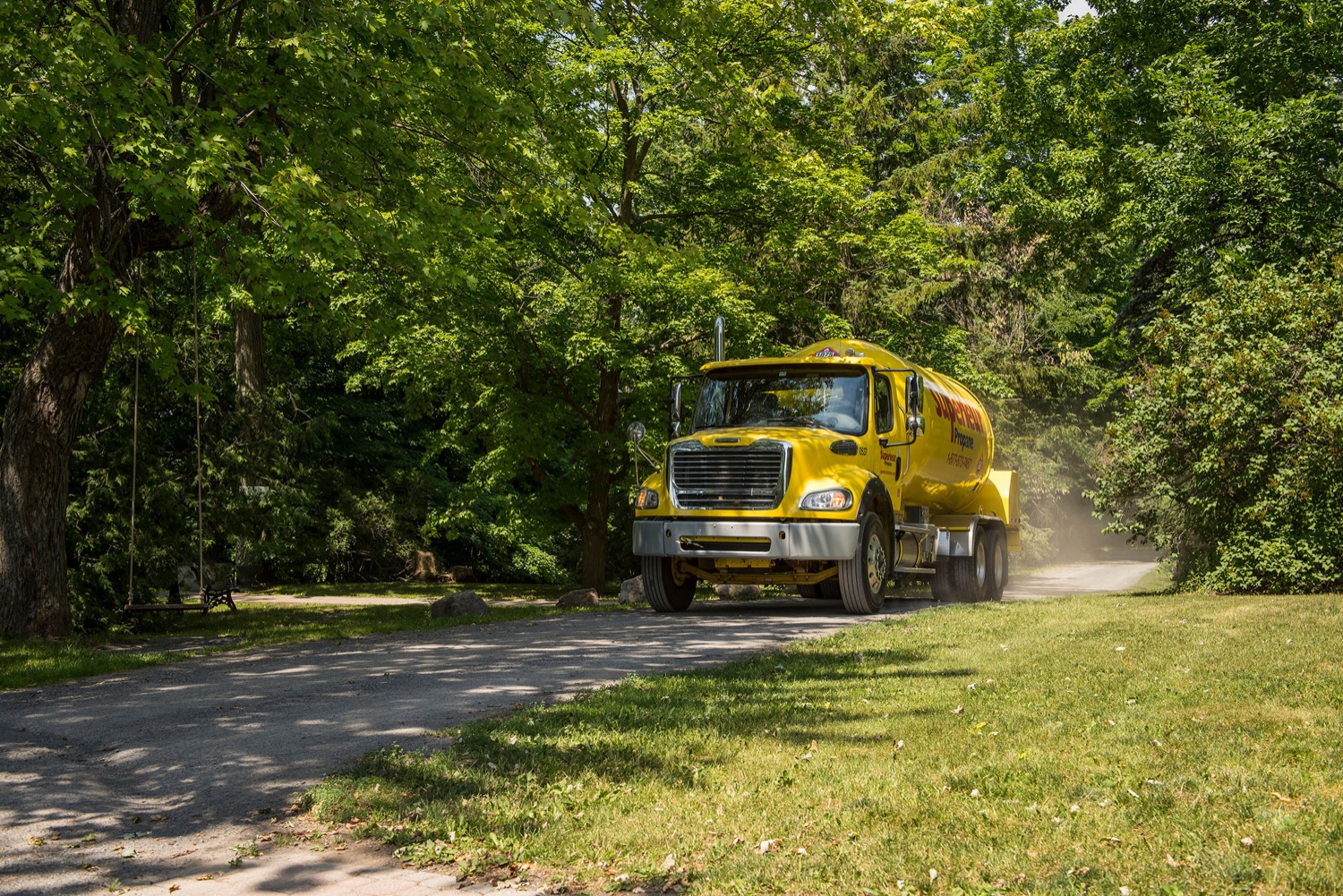 If you are currently set up for Automatic Delivery, rest assured we will continue to serve you with no changes to your delivery method. We will automatically make your deliveries, however we may not "top up" your tank as frequently as Miller Propane. On Superior's Automatic Delivery schedule, your deliveries typically take place when your tank levels are between 5% and 30%. We promise you will always have propane when you need it.
If you are currently set up for Will Call Delivery, you must call us to order more propane when your tank level reaches 30%. To order by phone, call us anytime at 1-87SUPERIOR (1-877-873-7467). A Customer Care Representative will take care of your request.
How to Read your New Delivery Ticket / Invoice
Your new delivery ticket (shown below) is also your invoice. Pay for your propane from this ticket. It will be hand-delivered to you or left for you by your driver at the time of your fuel delivery. Take note of your new account number, which you can use when paying bills or inquiring about your account.
*Delivery ticket/invoice is for illustration purposes only. Taxes and fees may vary.
Superior gives you full visibility of the government fees associated with the delivery of your propane. We display the carbon fee as a separate line item on your delivery ticket, invoice, and/or statement. All fuel distributors collect the carbon fee on fuel sales, but some companies include it in the price for propane instead of displaying it separately. Click here to learn more about Québec's cap-and-trade system.
PROPANE IS A LOW-CARBON FUEL
As a propane company, we are a proud supporter and contributor of clean energy in Canada. Because there are fewer carbon emissions from consuming propane versus other energies like oil, the total cost for carbon is less than what you would pay if you consumed those other fuels. Propane is a readily-available and affordable solution to reducing greenhouse gas emissions and can help meet the carbon reduction targets of all provinces.
Update your payment information today by following these simple steps.
Payments Made Simple
Life's busy. We understand that. That's why you can take manually paying for your propane bill off your to-do list. Experience hassle-free payments by setting up automated credit card payments in your mySUPERIORTM account. Your payment is automatically processed, and if you need to refer to your bill, you can quickly view it from your mySUPERIORTM account too.
To register for your mySUPERIORTM account, you will need an email address and your new Superior Propane account number which you can find on your delivery ticket or invoice.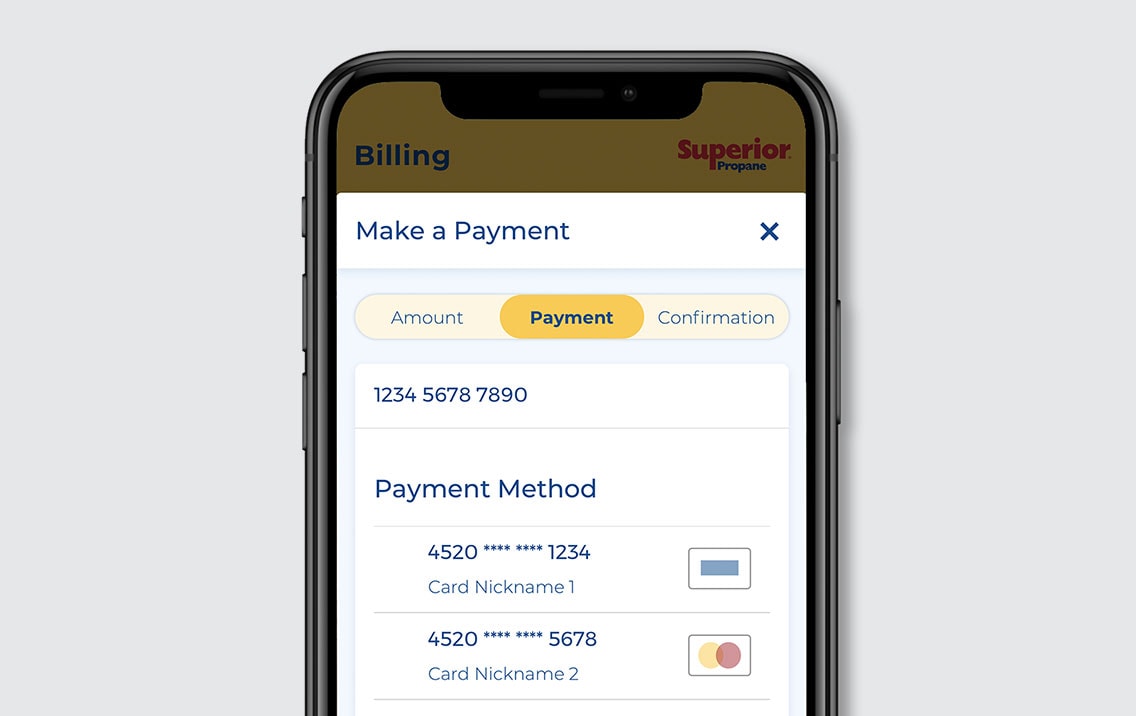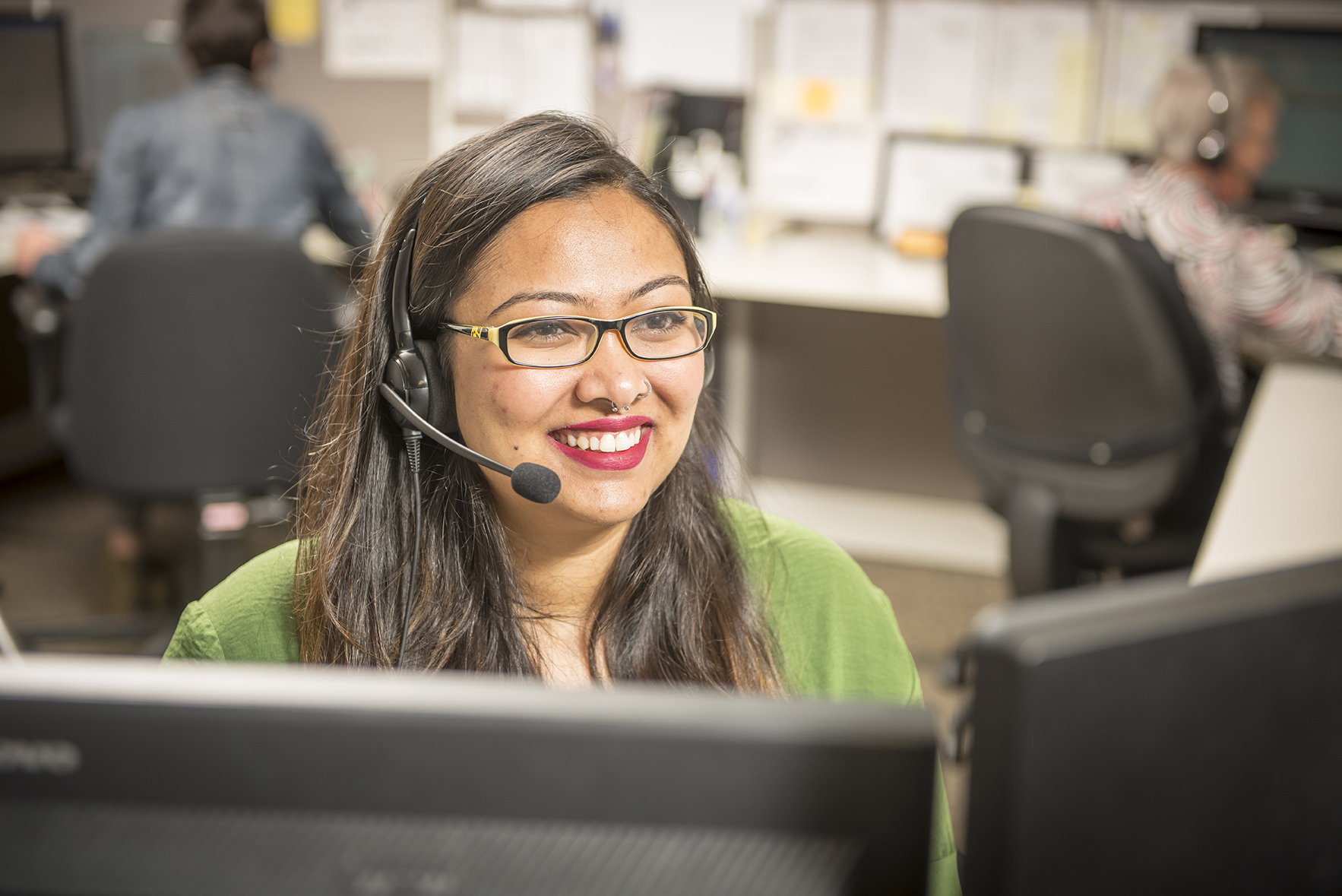 "Very happy with the service. For a large company, Superior Propane has a small company feel with its great service."
MARI JAYNE, STOUFFVILLE, ON
"Very fast delivery, I love it! With the automatic payments going to my credit card and the delivery request that I make directly from my app, it's just perfect!"
FANNY, ST-DENIS-SUR-RICHELIEU, QC
"Excellent service. Timely delivery. I love the automatic delivery and propane tank sensor that ensures I never run out of propane. I highly recommend Superior Propane."
"Over the past 25 years, Superior has never let me down. Great service and friendly drivers. Wouldn't think of using anyone else."
NEW TO PROPANE OR LOOKING TO SWITCH?
Stress Free. Starts Here. Contact us at 1-87SUPERIOR to discuss your energy needs and options, including budget plans, delivery programs, SMART* Tank™️ monitoring, and mySUPERIOR™️ online account management.
Trust the experts at Superior to fuel your home or business.
Easy and worry-free – the Superior way.
Complete the form and we will contact you shortly with the help or information you need.
OR
Call Us Now at
1-87SUPERIOR
1-877-873-7467