Propane safety often comes down to common sense.
When we use appliances the way they are intended and keep them maintained, everyone stays safe and healthy. At Superior Propane, nothing is more important to us than safety. That's why we've compiled tips to help you keep your families, employees and communities healthy and safe.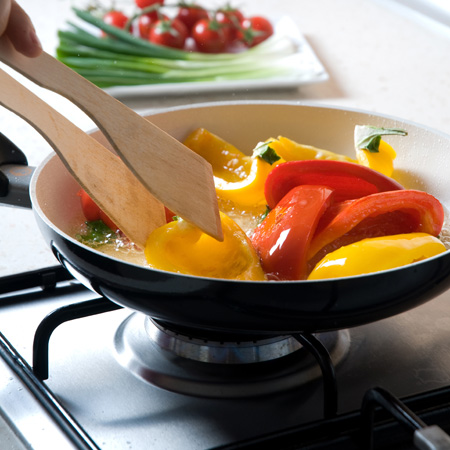 Tips for Propane Appliance Safety
Make sure your appliances are well-ventilated.
Only use appliances for the purpose for which they are designed, e.g. propane camp stoves are designed to cook your food, not to heat your tent or recreation vehicle!
Refer to the manuals that come with your appliance for proper operating and maintenance instructions.
Have your entire propane system in your home, cottage, camper or recreational vehicle, including appliances, inspected for safety every year. The Canada Safety Council recommends it!
Have an approved Superior Propane Representative service your appliances, vents and combustion air openings regularly to ensure safe and reliable operation
Let your children know it's important to:
Never turn on propane appliances without parental supervision.


Keep papers and toys away from furnaces, space heaters and fireplaces.
Never play on or around propane storage tanks.
Stay away from shut-off valves.
Understanding Carbon Monoxide
Propane appliances, like any other gas appliance, can produce carbon monoxide if not properly maintained or if there is not enough ventilation. Carbon monoxide is a colourless and odourless gas. If you are exposed to carbon monoxide, you may experience some or all of these symptoms:
Headaches, tightness across the forehead and temples
Weariness, weakness, dizziness and vomiting
Loss of muscular control
Watering and smarting of the eyes
If you note any of these symptoms in yourself or anyone around you, get into fresh air immediately, see your doctor for treatment and have your appliances checked and repaired as needed.


Always be sure your home, cottage, camper or recreational vehicle is properly ventilated, maintained to manufacturers recommendations and install approved carbon monoxide detectors (products with CSA 6.19-01 on the packaging). In your home, it's recommended you install at least one detector on each level.
PROPANE SAFETY DATA SHEET
For your safety, know how to use, store, handle and transport propane.