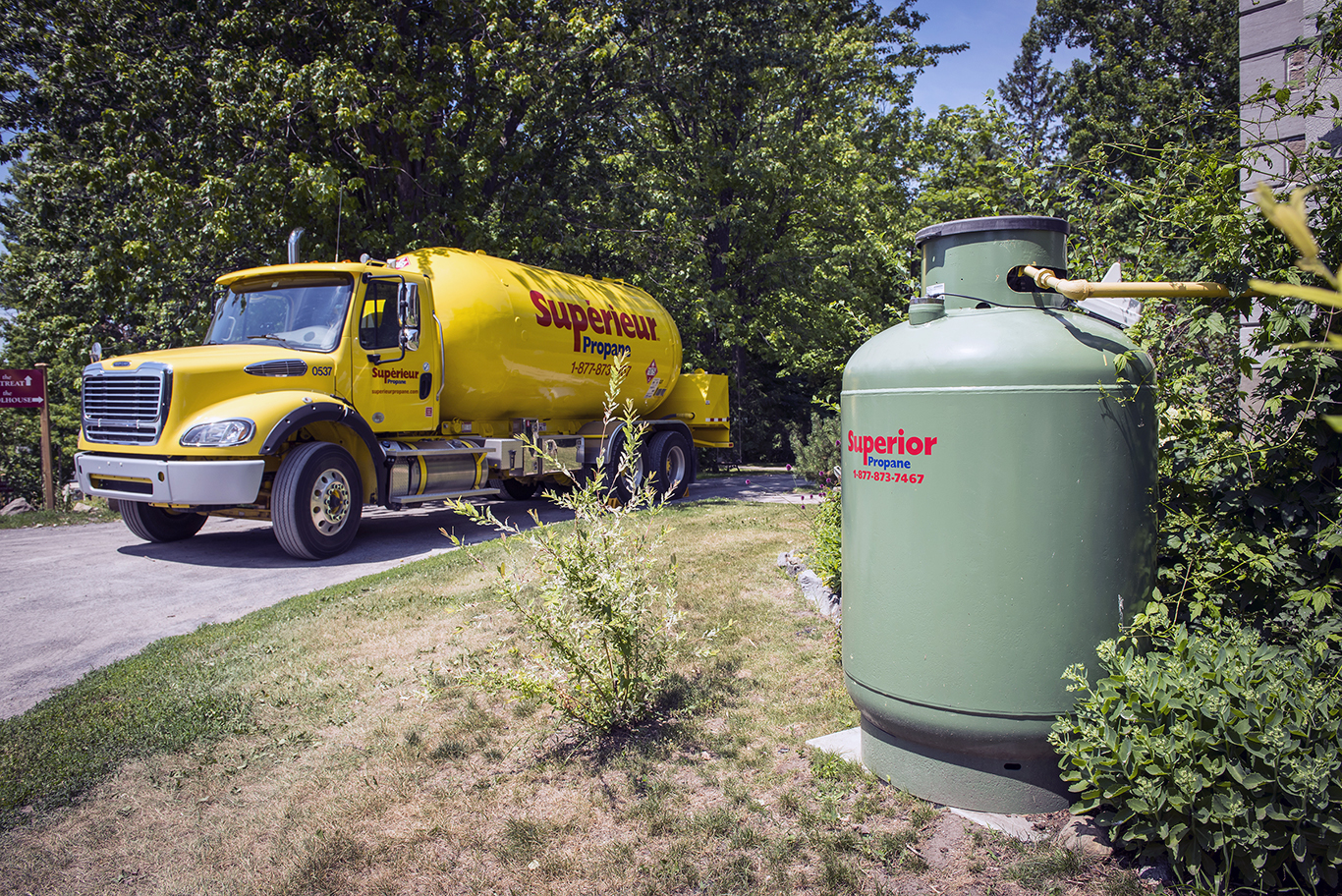 December 23, 2020
Whether you're building a luxury subdivision, a high-rise condo or a warehouse, as the general contractor or site superintendent, your work never stops. Even when you're not on the construction site, you're constantly worrying about the "what ifs". When the phone rings, it's often because there's a problem — one that people are depending on you to solve.
But when your site is fuelled by propane, you can rest a little easier knowing that there will be fewer issues to resolve. Here's a quick look at five ways using propane can help you avoid many common job site issues.
1. Propane is Portable
One of the biggest benefits of propane is its portability, which can help in a couple of ways.
If you're in charge of a new development where there is no power grid, propane delivery can be pre-arranged to the job site for the day you need it; and for unexpected needs, delivery times could be as fast as same-day or next-day, depending on the type of tank(s) you have.
Also, there are many sizes of propane tanks that are small enough to be moved by your own workers in a matter of minutes. That means as the job progresses, you can easily relocate some tanks to areas on the job site where propane is needed, without slowing down the work.
2. Propane Provides Consistent Heating
Propane offers an economical source of heat for the smallest to largest construction sites. It can be used to power heating equipment of all sizes, from portable salamanders that provide temporary heat to trailer-sized boiler units that can heat your entire infrastructure.
The ambient heating generated by propane units creates a productive work environment, even in large, perforated buildings such as uninsulated warehouses or incomplete buildings that leak warm air. That's especially important when you have specific tasks that require a consistent temperature, such as curing concrete or drywall, installing flooring, or painting. Propane's reliable and accurate heat and humidity control ensure that your team always produces high-quality work.
3. Propane is Safe
Because propane is a closed system, it's far less likely than diesel to spill and contaminate the site. If propane does escape, it simply dissipates into the atmosphere and becomes non-flammable. There are no clean-up protocols and no Ministry involvement, as there is with diesel. Unlike natural gas, there are no underground pipes to work around and no danger of puncturing a line while digging or drilling.
Propane is delivered by highly trained drivers and fillers who exercise every precaution with fuel and equipment to ensure your workers can safely access the tanks on your site. Another important health and safety consideration: as a clean fuel, the emissions from propane are far less noxious and dangerous to your employees.
4. Propane Offers a Secure Fuel Supply
Heat and power are essential to keep your construction site running, making an interruption to your fuel supply a recipe for disaster: expensive installations such as concrete are ruined and must be redone; tradespeople are sent home and need to be rebooked; the task runs late, creating a trickle-down effect through all phases of the project.
But propane can keep your project running efficiently and on track. That's because with propane you have a steady, secure supply of fuel, even during the most demanding winter conditions. A reliable domestic fuel source, combined with a robust and resilient transportation network, are key to ensuring that you never run out of propane at a critical stage of the project.
5. Some Propane Suppliers Let You Monitor Fuel Levels Remotely
The more innovative propane suppliers will install sensors on large fuel tanks to remotely monitor your fuel level and send you regular updates by text or email. These sensors will also communicate with your propane supplier, notifying them to automatically schedule the next delivery and ensuring that you never run out of fuel. No more scheduling deliveries, manually checking tank levels, or worrying about running out of propane.
When these features are combined with your supplier's mobile app, you are able to check your fuel level on your phone — at any time, from anywhere. That gives you the flexibility to always be on top of your fuel situation, even when you're not on the site.
In addition to telling you when you're running low, monitoring fuel levels can also provide helpful diagnostic insights. Levels that don't change, for example, could indicate an equipment failure somewhere on site. By being able to proactively identify this type of situation, you can intervene sooner to prevent a freeze-up and keep the work progressing.
Some sensor systems are more sophisticated than others; for example, some suppliers have sensors but they provide only basic information on levels, and only the supplier has access to that information. Be sure to ask your supplier what data their sensors can provide, and whether they have a self-serve mobile app you can download to easily access up-to-date account information.
Enjoy Peace of Mind with Propane
Take some of the worry away by using propane to fuel and heat your next construction site. You'll enjoy a safe, consistent heating fuel that's always ready to get to work where and when you need it.
Superior Propane checks all these boxes and more, making it the worry-free fuel choice for your construction site. Call us today to get your site set up.