Wildfire Recovery and Superior Propane
The risk of wildfires has become a common hazard for some regions across Canada. Superior Propane is committed to making sure you know what to do to keep your propane operations safe before and in the aftermath of a wildfire. For timely wildfire watch updates, visit your provincial website.

Do not under any circumstances try to modify or repair valves, regulators or other propane appliance parts. If you require assistance, please call us toll-free anytime at 1-87SUPERIOR.

For more information about propane safety and the wildfire, please read our Propane Tank Frequently Asked Questions below.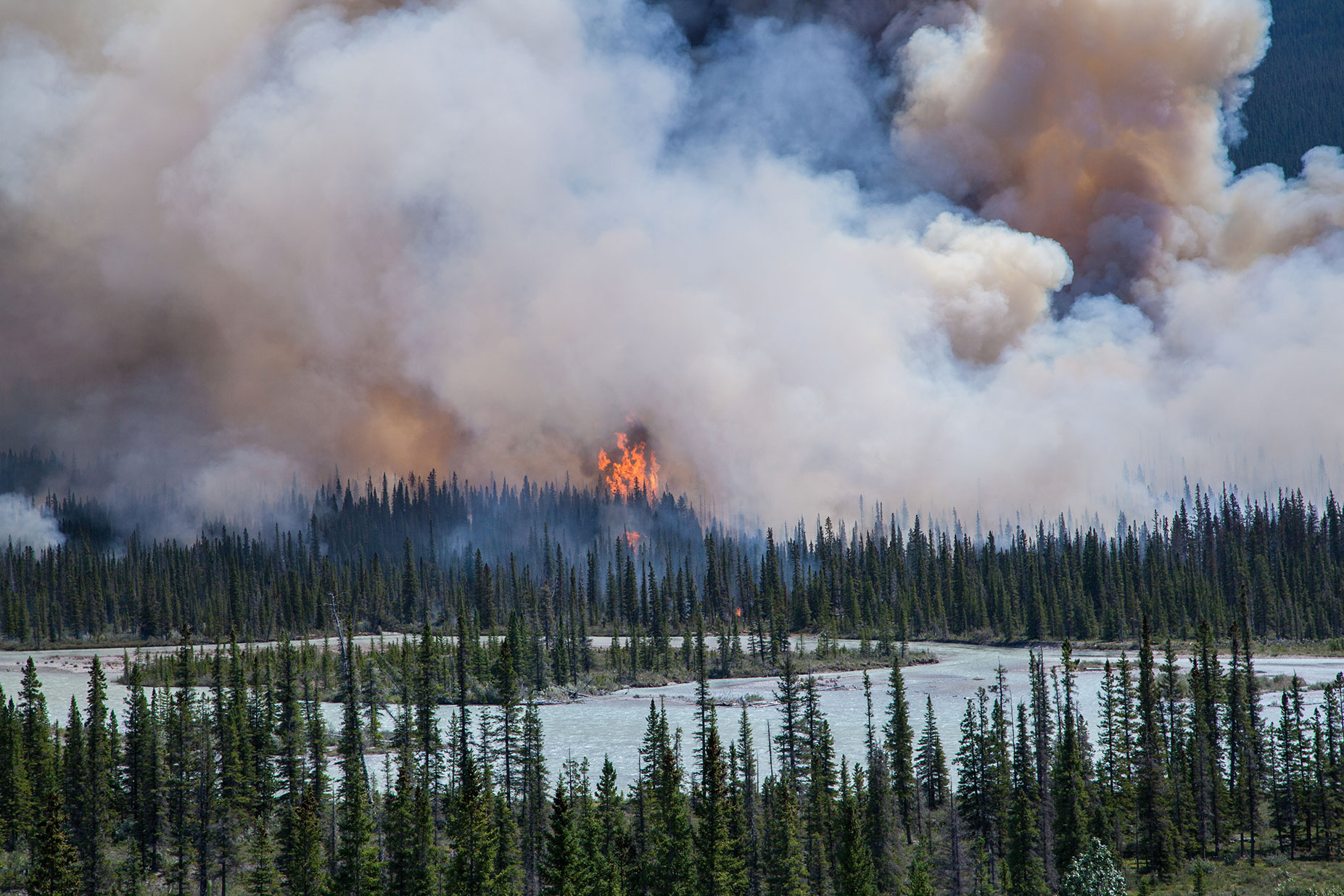 PROTECT YOUR PROPANE EQUIPMENT
Use this checklist to ensure propane safety in the event of a wildfire or flood.
Propane Tank Frequently Asked Questions
Will my propane tank be compromised if there is fire or heat around it?

Although propane tanks are designed and built to withstand extreme conditions there is always the possibility that a tank can explode in extreme circumstances. The tank has built-in pressure relief valves that will release excess pressure as a result of the high temperatures; these valves will open and close to relieve the internal pressure in the tank. If the relief valves are unable to keep up due to extreme conditions, the tank can become compromised. Do not attempt to repair, disconnect, alter or move the tank.

What should I do to protect my propane tank from the fire?

The only thing you should do is

turn off

the propane supply valve located on the tank. This is typically located under the dome; the valve should be turned clockwise to the right until it stops.

Do I need to disconnect anything from my propane tank?

No, please do not alter the tank in any way; no disconnecting of any components is recommended.

What should I do with my propane appliances?

Propane appliances should be turned off from the power switch or unplugged during an emergency. Do not put yourself in danger to do this.

Should I move my propane tank?

No, the tank has been installed in a location as approved in the B 149 code and should not be relocated.

Will there be propane deliveries in the wildfire-affected area?

Propane deliveries have been suspended in the emergency area and will not resume until safe to do so and authorized by emergency responders.

When I return to my property or business what do I need to do with my propane system?

Follow all instructions provided by your local emergency responders or municipal officials. If you have any concerns about your propane tank or associated equipment call Superior Propane at 1-877-873-7467 for further direction.

If the tank or associated equipment has been involved in the fire

do not

attempt to repair, turn on propane supply or activate appliances; call Superior Propane at 1-877-873-7467 for further direction. If your propane system was unaffected by the fire you can resume normal use of your propane system.

How do I light my pilot lights?

The manufactures lighting instructions must be followed to light the pilot lights on any appliances.