CONTACT US

REQUEST A CALL BACK
Switch & Get 50% Off Your First Propane Fill‡
Start the fall season with a new propane supplier and get 50% off your first fill of propane - only for a limited time. That's a savings of up to $500!‡
Plus, enjoy the peace of mind that comes with our SMART* Tank™ wireless monitoring system, Automatic Delivery and exclusive No-Run-Out Guarantee† so you never have to worry about running out of heating fuel this winter.
Why Superior Propane?
Easy: We will make it simple to get a new superior propane tank, complete with our SMART* Tank™ wireless tank monitoring system.
Environmentally Friendly: Propane is cleaner burning and more efficient than fuel oil.
Economical: With our special bonus offer and flexible price plans, the savings add up.
Efficient: Furnaces, water heaters, boilers, and other appliances that run on propane typically have a longer life span and lower maintenance costs.
Or give us your details and one of our experts will be in touch!
Here are three great reasons to switch this fall:
Get up-to-date tank level readings and delivery notifications by text/email. Our exclusive SMART* Tank

TM

sensor conveniently does all the work for you.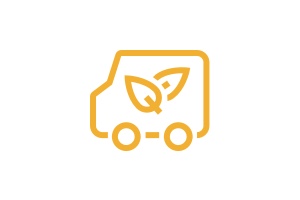 Never worry about ordering propane again! With this program, propane is delivered automatically based on your known or estimated propane consumption.
Our online tool that puts you in charge. Your account information is at your fingertips 24/7.
‡50% off your first propane fill available to new residential or small commercial Superior Propane customers only. 50% off your first propane fill will be applied as a credit for free litres after your first delivery to a maximum of 750 free litres (based on a maximum eligible tank size of 500USWG which holds approximately 1500 litres of propane). Credits for other tank sizes are as follows: 2x420 – 375L, 3x420 – 560L, 4x420 – 750L, 1000USWG or 2000USWG – 750L. $500 savings is an estimate based on price and usage, your savings may vary. Minimum of 2500 Litre annual propane consumption required. Fixed Price Plan may not be available in regulated markets. Offer ends November 30, 2019.
†The No-Run-Out Guarantee only applies to residential customers who meet the following qualifications: Must have a SMART* Tank™ installed on a tank storage greater than single 420 and no portable storage, be on an Automatic Delivery plan, with clear access to the tank and account in good standing. Certain terms and conditions apply.
Canwest Propane, Pomerleau, Caledon Propane and Superior Propane customers not eligible.
*Self-Monitoring, Analysis and Reporting Technology.